Rudy Proesmans ° 23.07.1959
– Graduated as medical doctor, University of Antwerp, 1985
– Training in "nutritional and preventive medicine", USA, 1988
– Member of "American College for Advancement in Medicine" since 1990 – Member of 'International Society for Orthomolecular Medicine' – "Diplomate in chelation therapy" since 1994
– Board Member of BBOW (Belgian Professional Association of Orthomolecular Medicine)
– Chairman of BBOW
Active as orthomolecular physician in cardiovascular diseases (chelation therapy), complementary cancer treatment, cancer prevention, treatment of chronical fatigue and anti-aging.
Speaker on numerous conventions, both at home and abroad, on cancer prevention, CFS and nutritional therapies.
Accredited medical doctor (continuous further training in classical medicine), NLP (neuro-linguistic programming) – practitioner 2004, master 2005.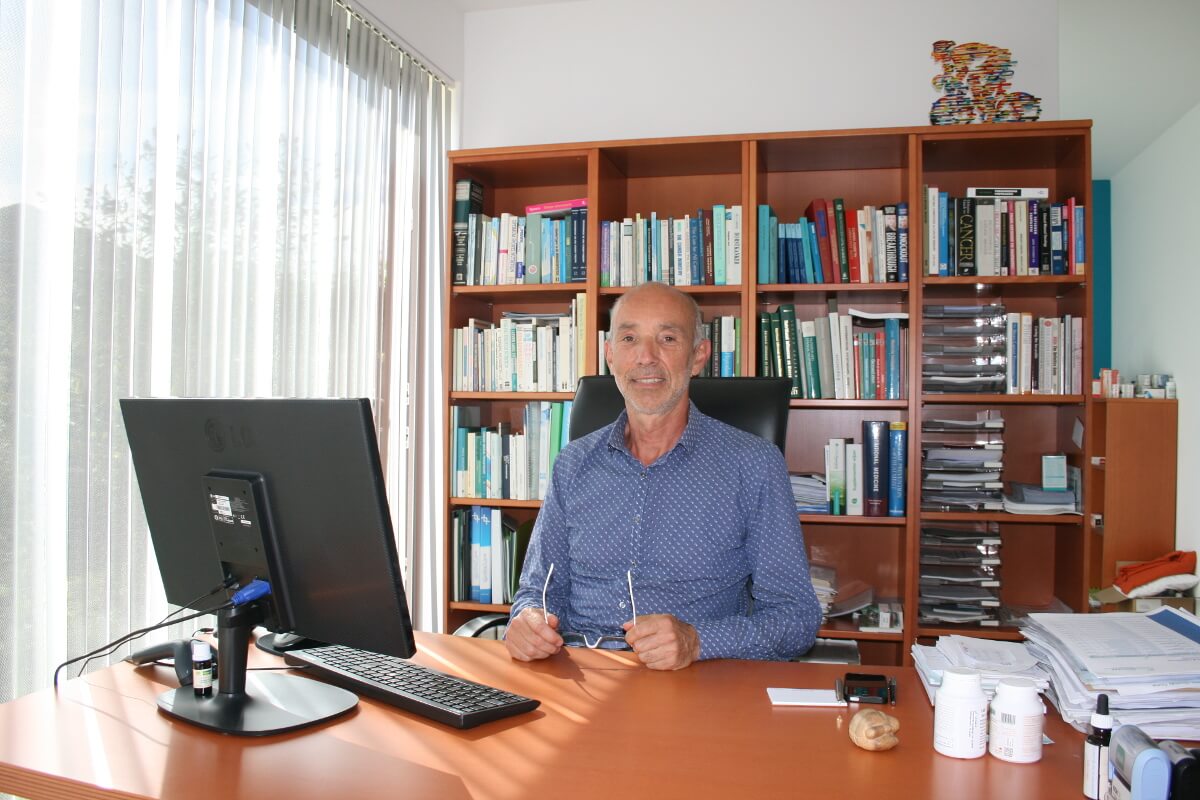 Nurses:
An Tops ° 16.01.1973 
Annemie Wilboorts ° 10.11.1958 
An Van Herck ° 09.05.1966
Liesbeth Scharpé ° 18.01.1966 
Administration: 
Carine Van Laeken ° 31.03.1962